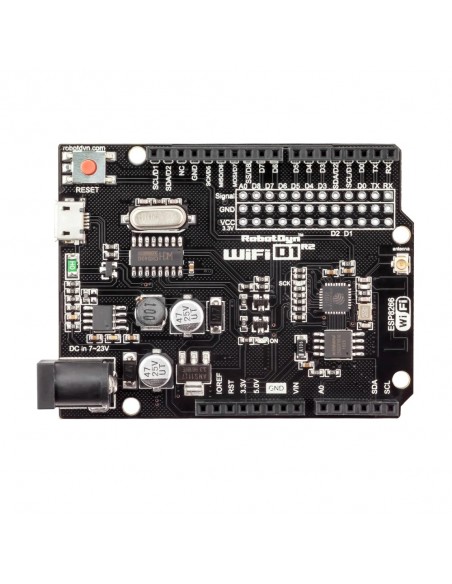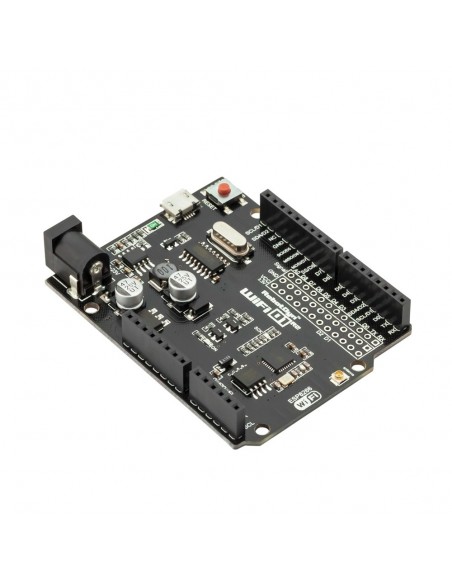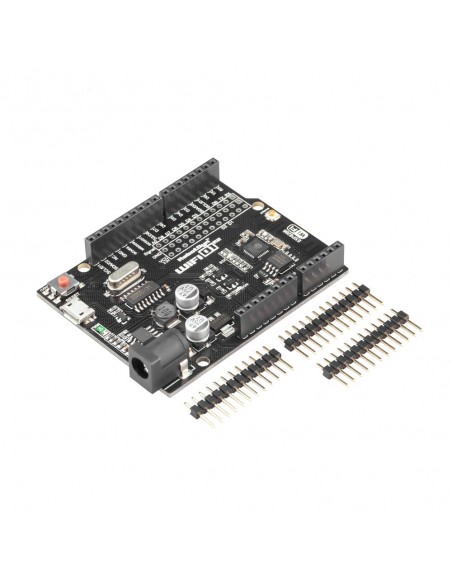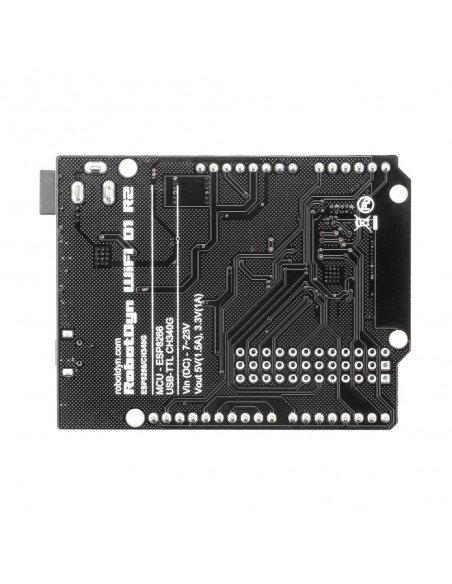 Development platform based on ESP8266 chip
WIFi D1 R2 is an integrated ESP8266 based WiFi enabled microprocessor unit + 32Mb flash memory on a Arduino-UNO pinout. That means the board looks and works (in most cases) like an UNO. Apparently several shields, sensors and output devices that are manufactured for the Arduin0 platform will work on the WIFi D1 R2  with the added advantage of builtin WiFi.
WIFi D1 R2 board using the Ard. IDE.
For connect to PC need install driver for CH340.
On board have embedded WiFI antenna and socket for connecting external antenna.
Supply Voltage:DC 7~23V
Type:Logic ICs
Power DC:7~23V
MCU:ESP8266
Memory:32Mb flash
USB-TTL:CH340
Form-factor:Uno R3
I/O:11 digital + 1 analog
16 other products in the same category: