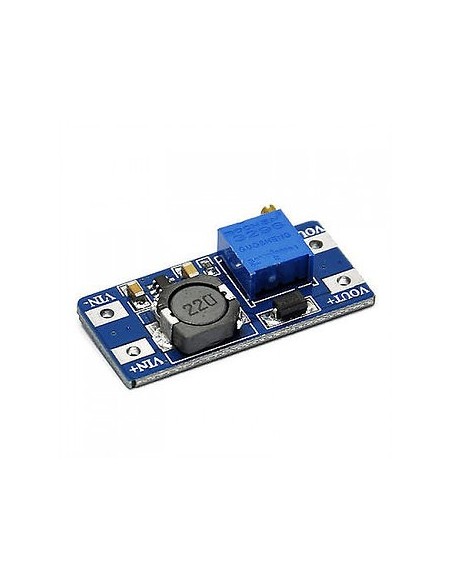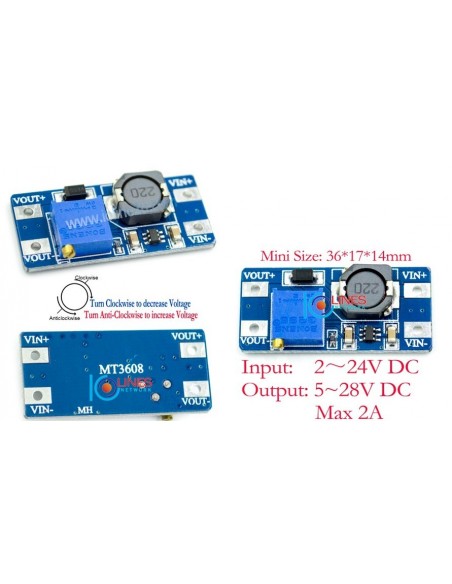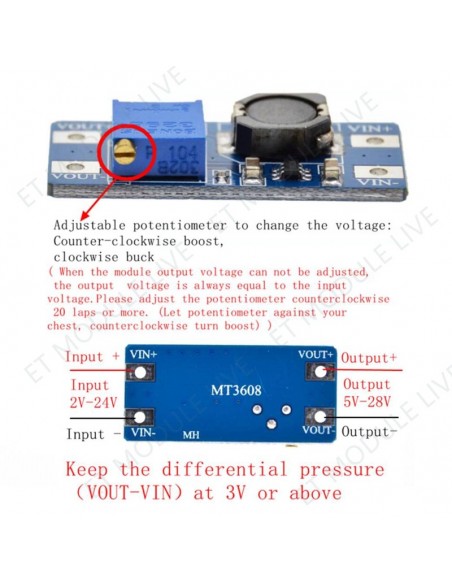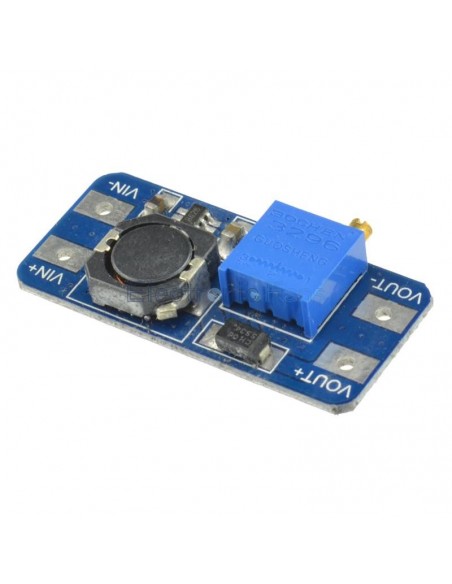 MT3608 DC-DC Step Up Power Module 2A
The voltage Converter (UP) 2A
Input voltage range : 2 - 24V DC 
Output voltage range : Max 28V DC
Efficiency : 93% 
Output current : 2A
L * W * H = 36 * 17 * 14 mm (approx.) 
The input voltage should not exceed the maximum input voltage.
The peak current output current is no more than TV university.  
When adjust the blue potentiometer ,please use a multimeter to monitor the voltage 
Rotating Clockwise can rise the voltage while rotating  counterclockwise could lower the voltage 
When the module output voltage can not be adjusted ( the output voltage is always equal to the input voltage ) Please adjust the potentiometer counterclockwise 20 laps (20 turns) or more till it works .
16 other products in the same category: