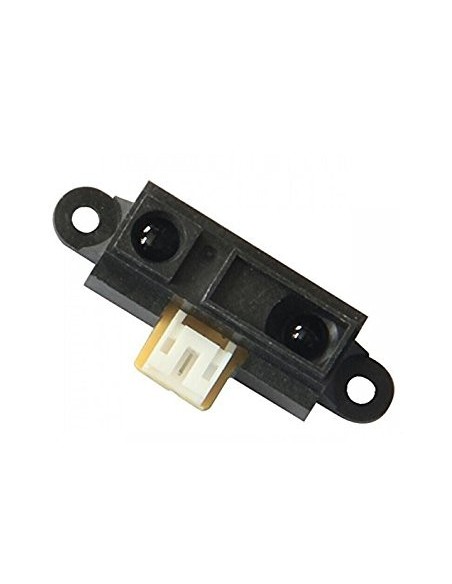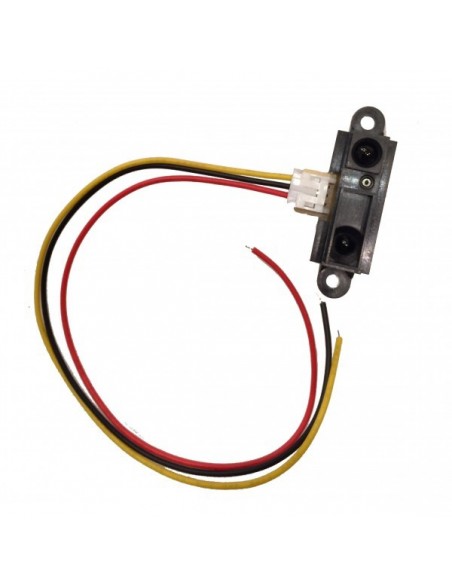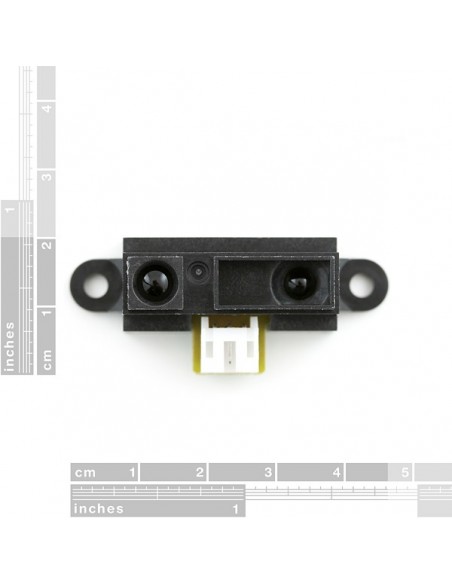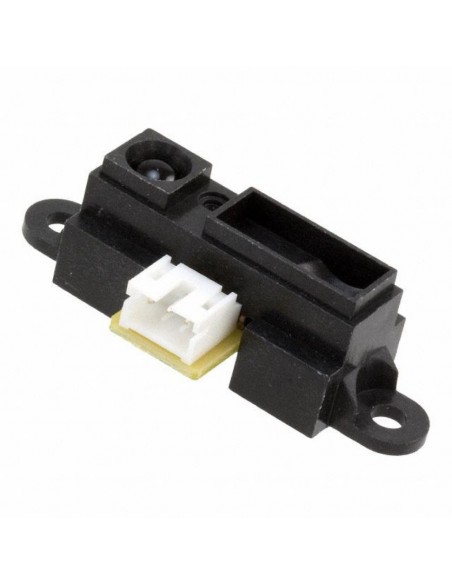 Infrared distance sensor GP2Y0A41SK0F 4-30cm
Sensor for measuring distances, optoelectronic, 300mm, analog, 4.5 V to 5.5 V
GP2Y0A41SK0F is a distance sensor from Sharp. It consists of a combination of PSD devices, IRED and signal processing circuitry. The variety of the reflectivity of the object, the ambient temperature and the duration of operation do not significantly affect the detection range due to the use of the triangulation method. The voltage level at the output of the device is directly proportional to the detection distance. Thus, this sensor can be used as a proximity sensor. Typical applications are non-contact switching, a sensor for energy saving and entertainment equipment.
Range of distance from 4cm to 30cm
Analog type output
Dimensions: 29.5mm x 13mm x 13.5mm
Supply voltage range from 4.5V to 5.5V
Output voltage 0.4V
Areas of use
Industrial, Consumer Electronics, Portable Devices, Reading and Testing Equipment, Robotics
Notes
To stabilize the power line, it is recommended to install a bypass capacitor with a capacity of 10μF between VCC and GND.
16 other products in the same category: