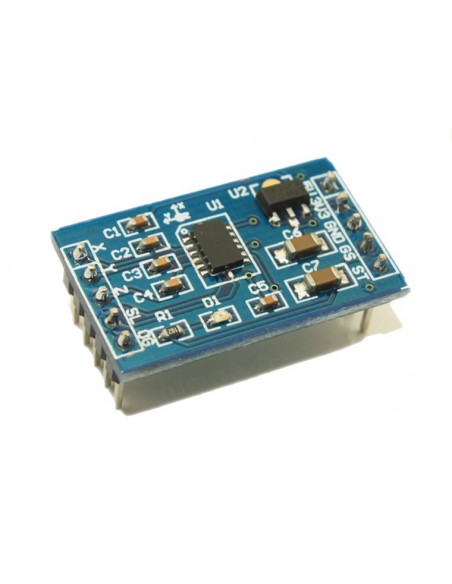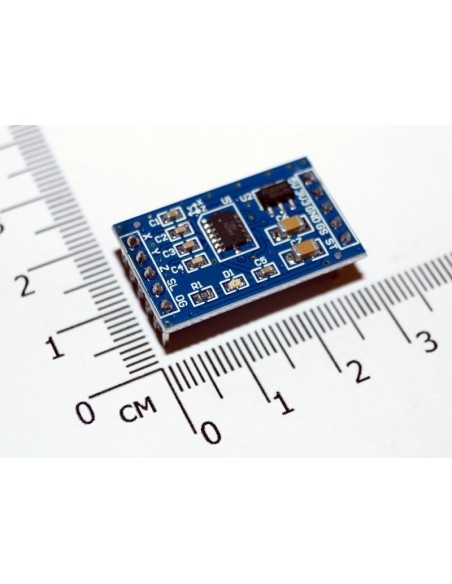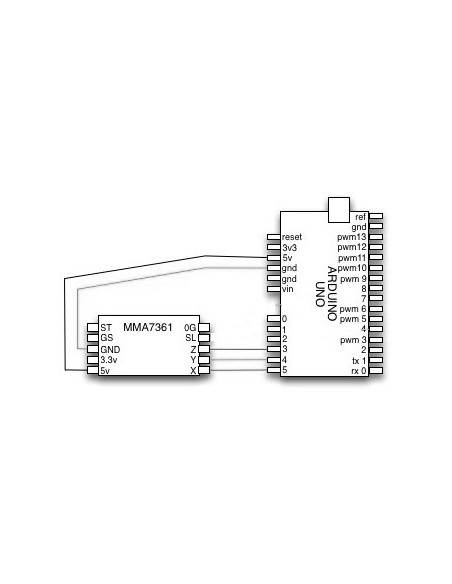 Angle Acceleration Sensor Module
This sensor can measure static (earth gravity) or dynamic acceleration in all three axis. Application of the sensor is in various fields and many applications can be developed using it. The accelerometer measures level of acceleration where it is mounted, enables us to measure acceleration/deceleration of an object, or tilt of a platform with respected to earth axis.
Further, the sensor provides 0G output which detect linear free fall. Technically, MMA7361LC is a low power, low profile capacitive micromachined accelerometer featuring signal conditioning, a 1-pole low pass filter, temperature compensation, self test, 0g-Detect which detects linear freefall, and g-Select which allows for the selection between 2 sensitivities. Zero-g offset and sensitivity are factory set and require no external devices. The MMA7361LC includes a Sleep Mode that makes it ideal for handheld battery powered electronics. The module can be directly powered with a 5V dc supply. Note that it can also be directly powered from any 3.3V 'clean' dc supply.
MMA7361 Features
Simple to use
Analog output for each axis
+5V operation @1ma current
High Sensitivity (800mV/g @ 1.5g)
Selectable Sensitivity (+- 1.5g, +- 6g)
0g detect for free fall detection
Robust design, high shock survivability
Low Cost
MMA7361 Applications
3D Gaming: Tilt and Motion Sensing, Event Recorder
HDD MP3 Player: Freefall Detection
Laptop PC: Freefall Detection, Anti-Theft
Cell Phone: Image Stability, Text Scroll, Motion Dialing, E-Compass
Pedometer: Motion Sensing / PDA: Text Scroll
Navigation and Dead Reckoning: E-Compass Tilt Compensation
Robotics: Motion Sensing
2 other products in the same category: