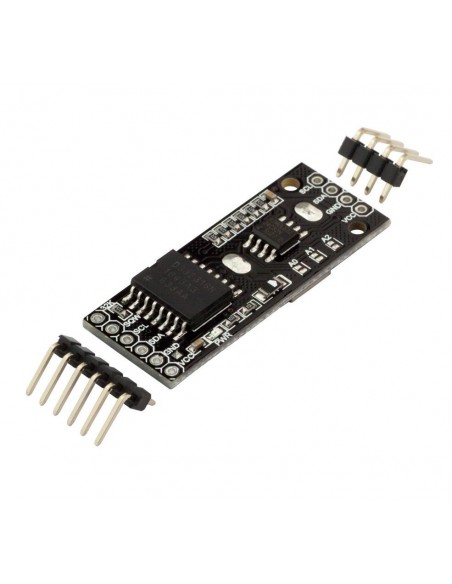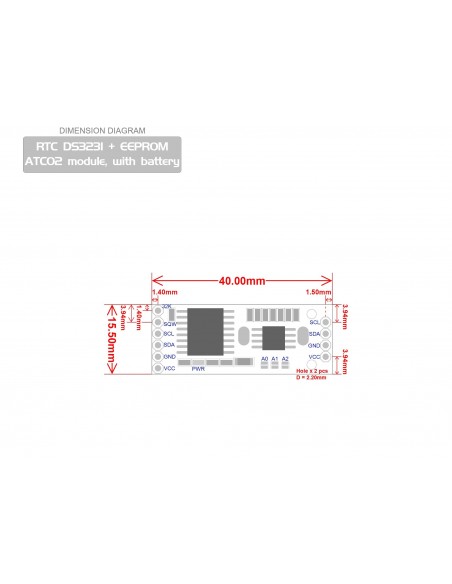 RTC DS3231 + EEPROM ATC02 - High Precision timer and clock + data logging module, with battery CR1220.

DS3231 is a precision real-time clock (RTC), with an integrated temperature-compensated crystal oscillator (TCXO) and crystal. Connected to microcontroller via 2-wires I2C bus.

EEPROM ATC24C32 - for storage of data in for your projects. EEPROM chip ATC02, which has 32Kbit capacity. It communicate with microcontroller also with I2C bus, helps you do much more data storage easily.

The device incorporates a battery input, disconnect the main power supply and maintains accurate timekeeping.

RTC maintains seconds, minutes, hours, day, date, month, and year information. Less than 31 days of the month, the end date will be automatically adjusted, including corrections for leap year.

If the main power failure, the device can continue to provide accurate timing and temperature, performance is not affected. When the main power re-power or voltage value returns to within the allowable range, the on-chip reset function can be used to restart the system microprocessor.
16 other products in the same category: