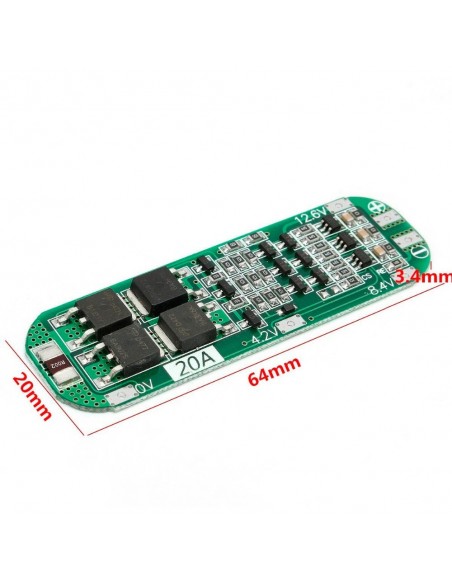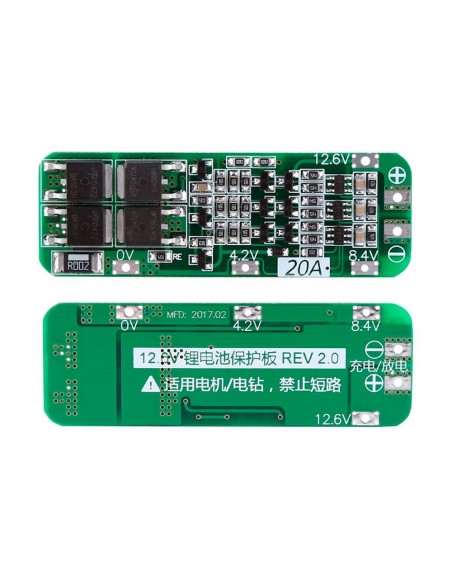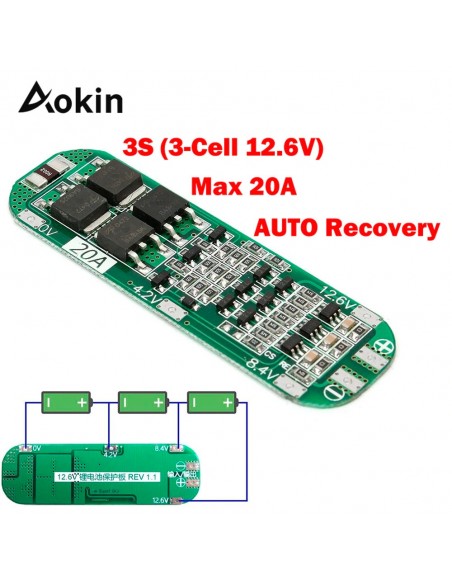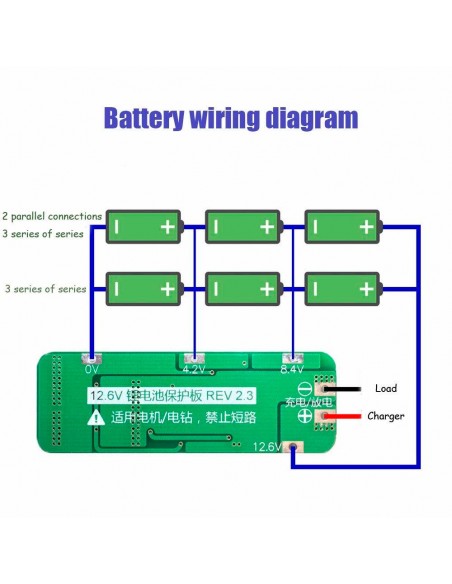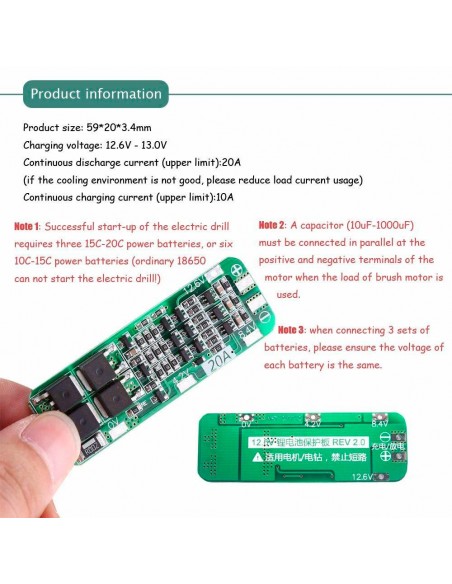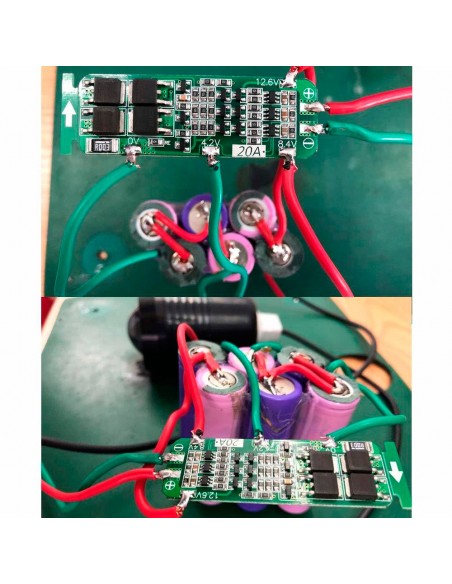 3S 20A Li-ion Lithium Battery 18650 Charger Protection Board BMS 12.6V
The protection module battery
Features:
Module name: 3S 12.6V Li-ion Lithium Battery 18650 Charger Protection PCB Board
Suitable range: For nominal voltage 3.6V 3.7V lithium battery(Including 18650,26650, lithium polymer batteries)
Product Size: 64mmx20mmx3.4mm
Material:Metal
Charging voltage: 12.6V
Maximum output current: 20A
Maximum output power / charging power: 252W
Precautions:
1.Strictly according to the diagram wiring: 0V/4.2V/8.4V/12.6V,Otherwise it will cause damage to the chip.

2.After connection,it need to first charge activation, then will have the output.
Attention:
Do not mix the good battery and poor battery to use.
The internal resistance of 3 battery capacity are closer will be better.
Please buyers know the professional knowledge of this module before buying
5 other products in the same category: