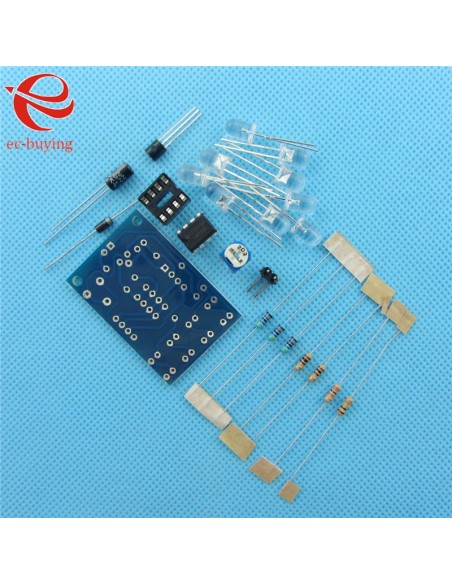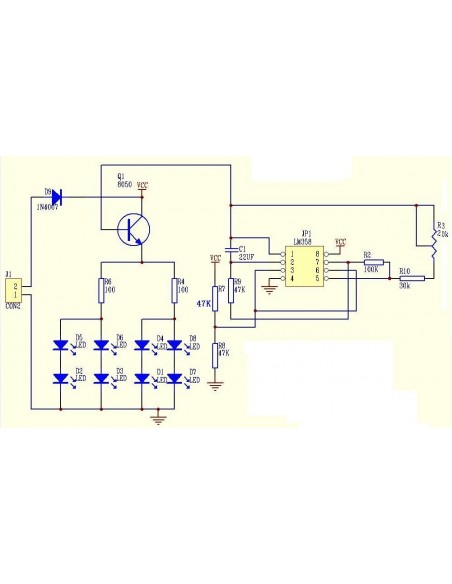 LM358 Breathing Lamp Electronics DIY Kit
Breathe light, just like its name, Leds in the circuit under the control of the gradual change from light to dark, then to light, and so on, feels like breathing. Widely used in digital products, computer, audio, automotive and other fields, have very good visual adornment effect. 
Colour: blue
Chip: LM358
PCB size: 42X29mm
Working Voltage: 11V-13V, recommended 12V.
Shipping list:
PCB board    *1
8P IC Block  *1
2P looper    *1
LED 5MM Blue *8
100K adjustable resistor *1
22UF/25V capacitor  *1
8050 transistor     *1
1N4007              *1
100 ohm             *2
47K resistor        *3
100K Resistance     *1
30K resistor        *1
6 other products in the same category: