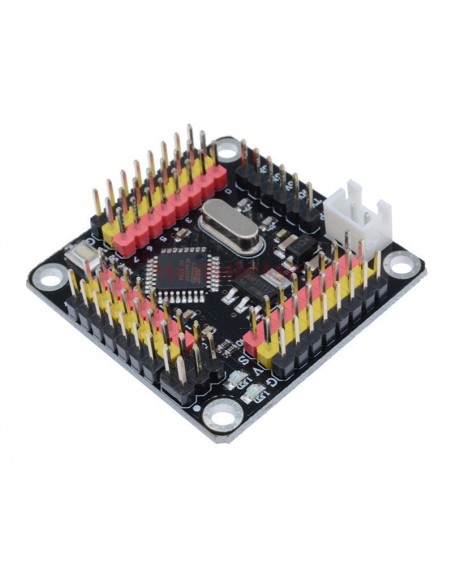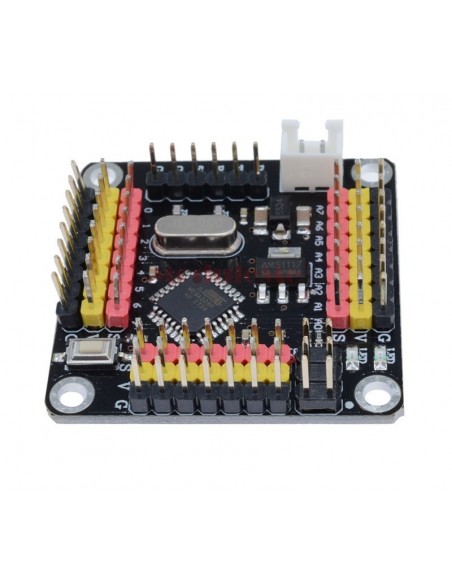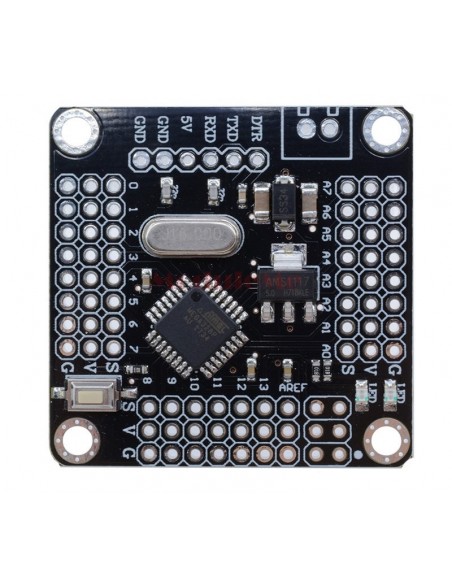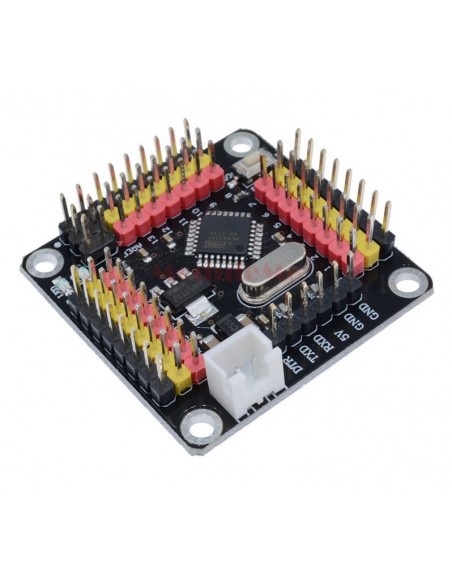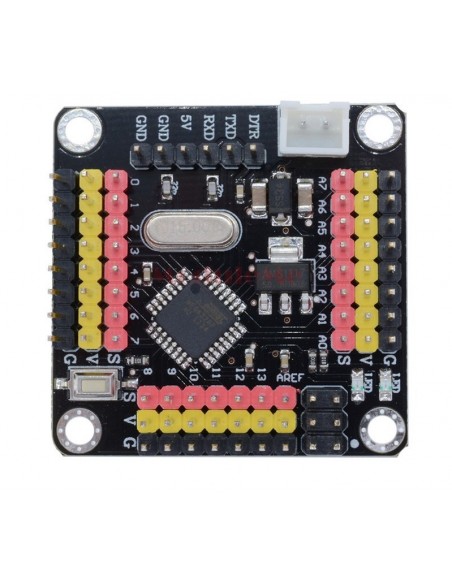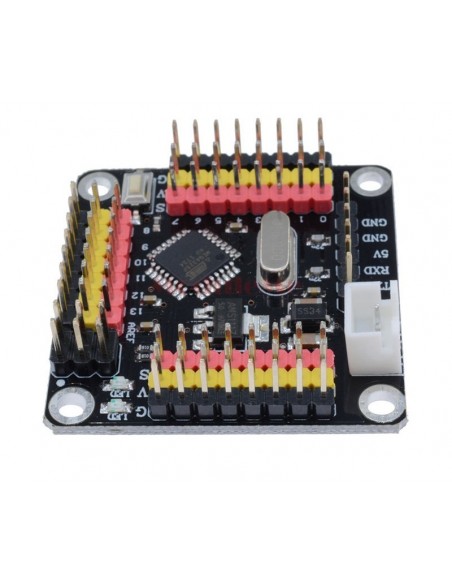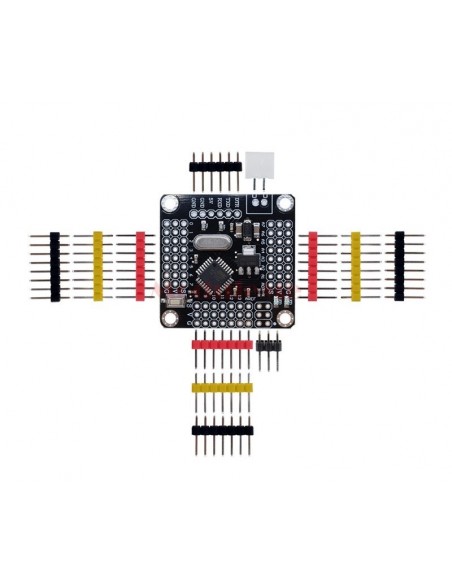 ProMini 5V 16Mhz Atmega328p
Atmega328, 16Mhz, Flash Memory 32 kB, SRAM 2 kB, EEPROM 1 kB
The ATmega328 board compatible For Arduino Pro Mini. It has 14 digital input / output pins 

(of which 6 can be used as PWM outputs),

  6 analog inputs, an on-board resonator, a reset button, and holes for mounting pin headers.
We increased VCC and GND leads,  you can easily connect by Dupont line with other applications, it is not very convenient? A 10 pin header can be connected to an FTDI cable board to provide USB power and communication to the board.
Microcontroller ATmega328
Operating Voltage 5V
Input Voltage 5 - 12 V
Digital I/O Pins 14 (of which 6 provide PWM output)
Analog Input Pins 6
DC Current per I/O Pin 40 mA
Flash Memory 32 kB (of which 0.5 kB used by bootloader)
SRAM 2 kB
EEPROM 1 kB
Clock Speed 16 MHz
Size: See the picture
16 other products in the same category: