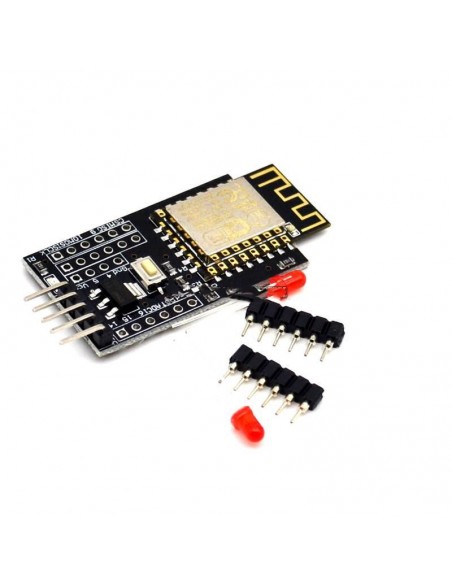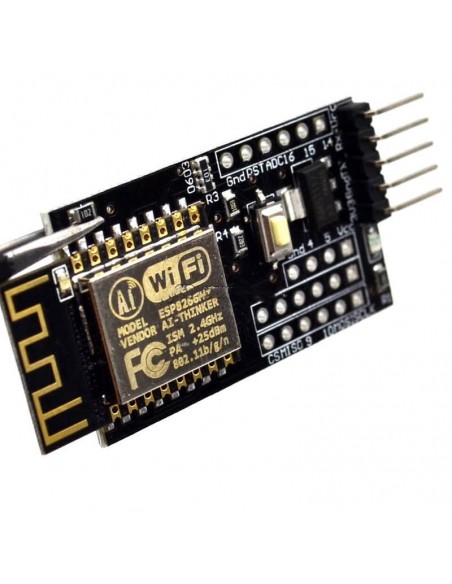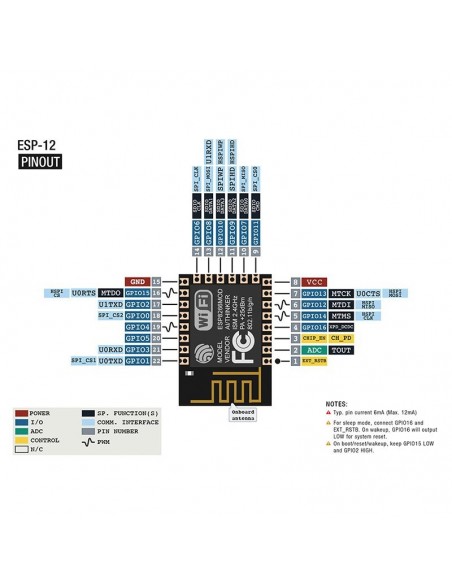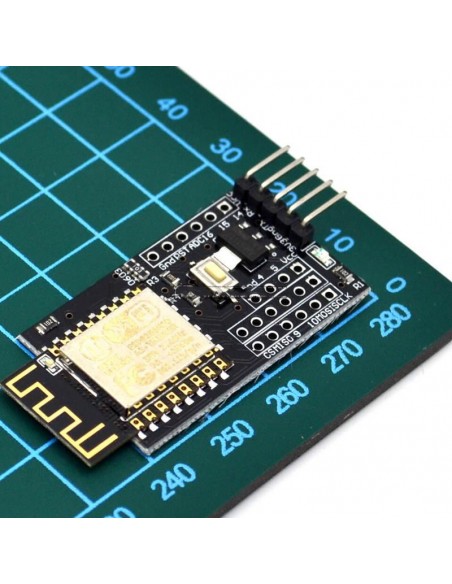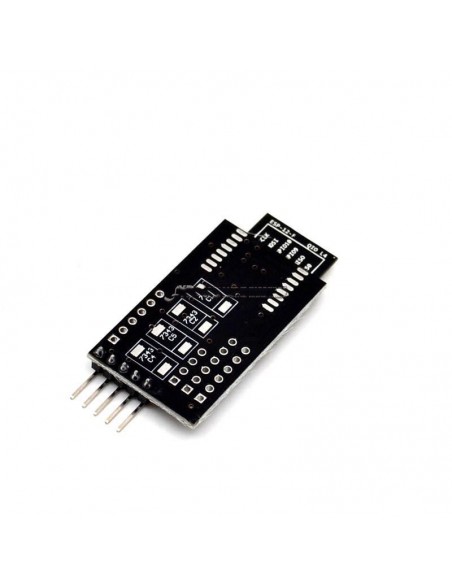 ESP8266 ESP-12F NodeMCU LUA WiFi Extension Module
WIFI Networking extension board Based ESP8266  (ESP-12F)
Web SDK WF8266R.js: Taiwan Tonglian WF8266R has built-in powerful event system and RESTfUL MQTT and WebSocket and other interfaces in ESP8266, and packaged many WEB objects for sensing components and applications on the market.

The purpose is to let beginners Or designers, do not need a strong program and hardware background to complete some interactive works.

AT command: Through the serial transmission, the AT command is directly issued for operation. The more common one is to use Arduino as the main core, and control the ESP8266 through Rx Tx to expand the wireless Internet access capability.

NodeMCU: Developed in LUA language and programmed directly into the memory of the ESP8266. This has the advantage of not having to plug in a single chip like the Arduino 8051 and so on.
16 other products in the same category: