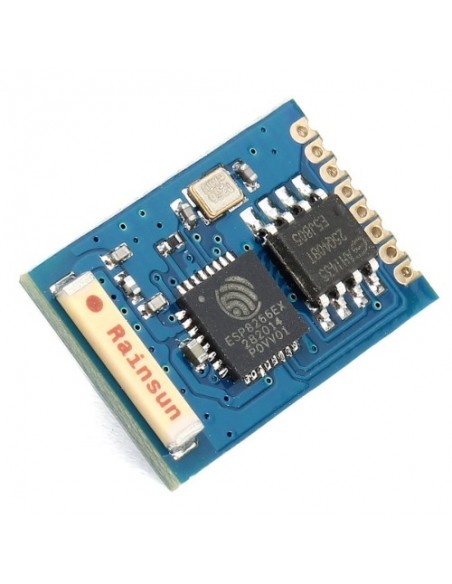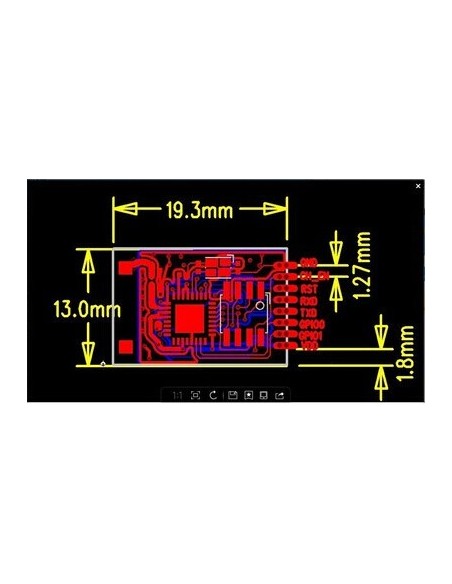 WiFi module, ceramic antenna
This is Wi-Fi serial transceiver module, based on ESP8266 SoC; The SOC has Integrated TCP/IP protocol stack; It is TTL serial communication interface and its parameters can be set by AT command; It is widely used in networking, smart home project when it is connected to the Wi-Fi router; It can be used for remote monitoring of home appliances, bedroom temperature and humidity, and controlling home appliances by the mobile phone.

Features:

1. Communication interface voltage: 3.3V;

2. IO port package: both SMD and Inline package are available, and the pin pitch is 1.27mm;

3. Antenna type: built-in ceramic antenna is available;

4. Wireless network mode: station / softAP / SoftAP + station;

5. Wireless criteria: 802.11 b / g / n;

6. Wi-Fi at 2.4GHz, support for WPA / WPA2 security mode;

7. It is very easy to develop projects with AT command.
14 other products in the same category: